All professionals at Foothill Family Dental maintain the highest levels of accreditation and pursue ongoing education to stay abreast of the latest trends in the medical field. Read on to learn more about our staff's experience and training.
Dr. Riad, DDS
Dentist in Foothill Ranch and Lake Forest, CA
Foothill Family Dental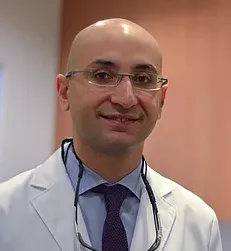 Dr. Riad is a graduate of Indiana School Of Dentistry. He also attended Periodontics preceptorship at UCLA. He has worked on multiple Endodontic research papers. Also, he attended the prestigious implants Maxi course at UNLV. Dr. Riad constantly takes high-end courses to remain abreast with current knowledge and technology.